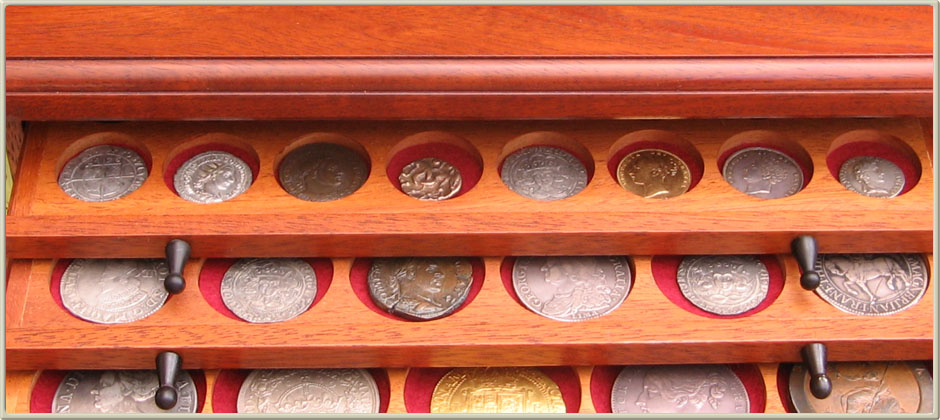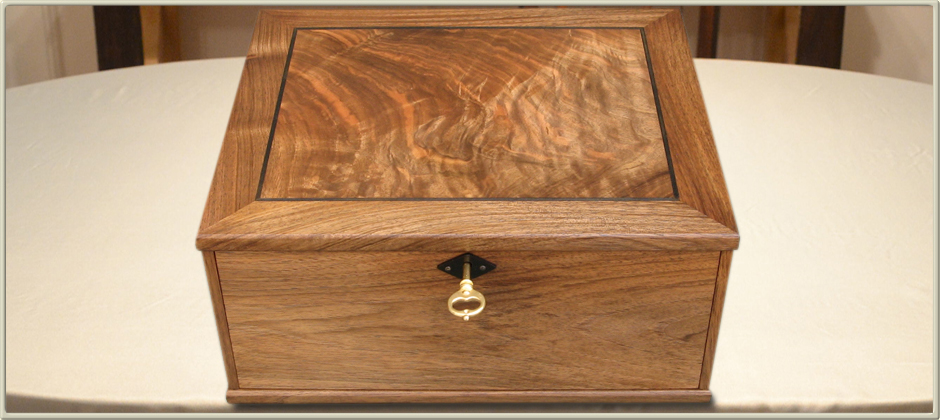 I make Quality Hand Crafted Coin Cabinets.
As a coin collector from an early age with a keen interest in fine furniture, I have developed a range of heirloom quality cabinets to complement any coin collection.
Hand crafted by myself in the tradition of the best cabinet makers of the 20th Century, and using beautifully figured genuine mahogany and/or walnut, I can design and custom make your bespoke coin cabinet to your specification.
Over the last 20 years I am proud to have supplied cabinets to many top collectors and dealers.